The Heritage Village is a reconstructed traditional village from the Bedouin times. The Emirates Heritage Club operate the village. Follow in the footsteps of the ancestors, discover the souk, a mosque, and a traditional Bedouin camp. Learn about traditional Bedouin life in the desert. Life was simple and barren, but very functional and inventive to survive in the desert.
Crafts in Heritage Village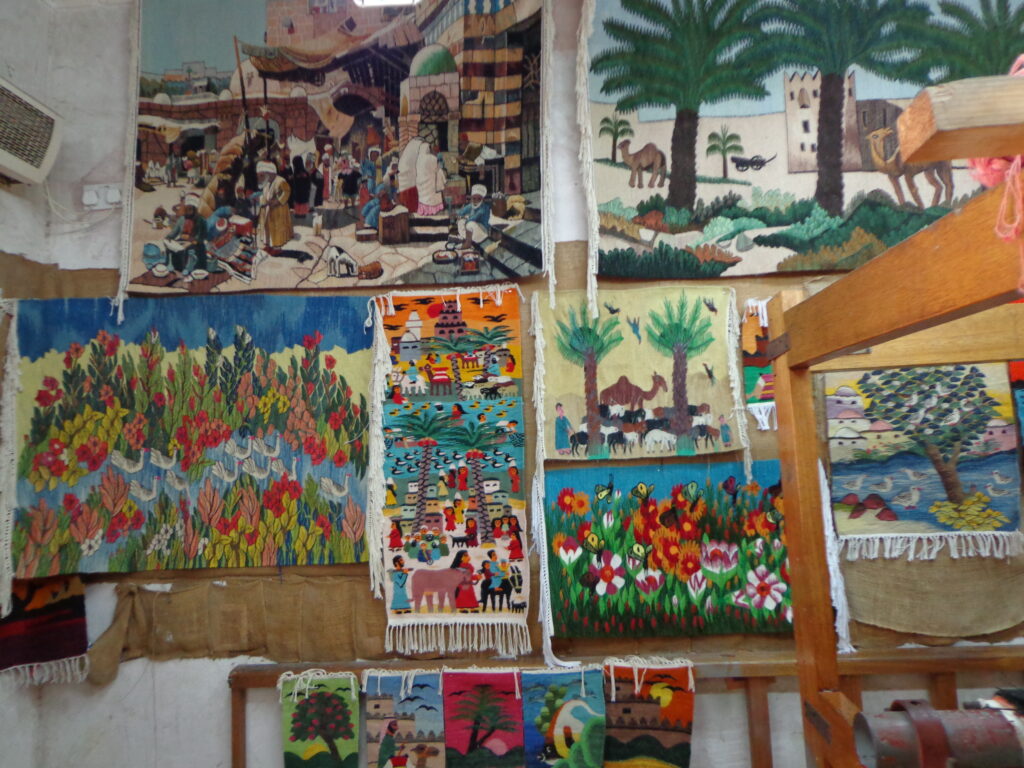 There are workshops, a spice shop with dried spices and handmade soap, e.g., from camel milk, as well as a few small workshops, e.g., pottery, glass blowing, metalworking and weaving and spinning fabrics with the loom.
The artisans are happy to show you their skills and even invite you to try it yourself. They will be happy to help you with a few tips and will be happy if you buy one or the other from them.
So, you will find little souvenirs for those who "stayed at home" everywhere.
Visit the Irrigation System "Falaj"
There is even a traditional irrigation system, the "Falaj", to be seen here.
This vital irrigation system for this hot desert region is still used today, for example in the data plantations in the oasis city of Al Ain. With this system, it is possible to irrigate arid regions and thus make them fertile. The museum in the Heritage Village has many interesting exhibits that were once used by the Bedouins. Among them are of course tools and kitchen utensils, but also clothing and jewellery, as well as weapons without which survival was not possible at the time.
Discover the Abu Dhabi Skyline
The Heritage Village is on Breakwater near the theatre. If you go to the pretty beach on your visit to the Heritage Village, you will have a remarkable view of the skyline opposite.
There is also a restaurant where you can take a little refreshment or refreshment.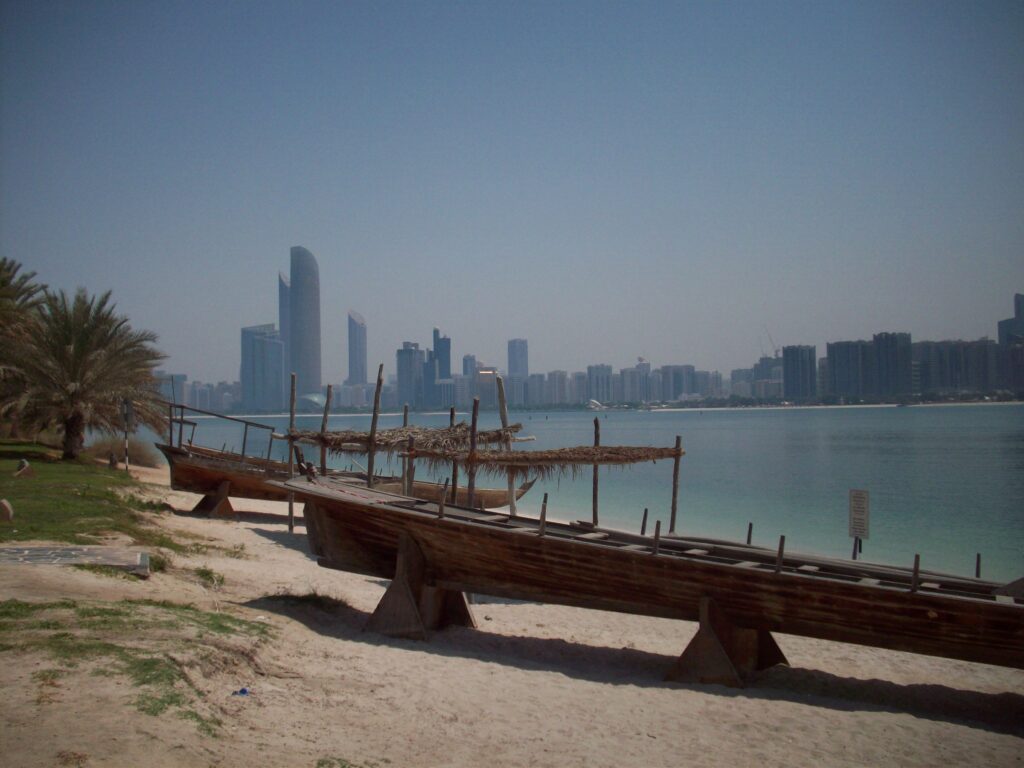 Heritage Village Opening Hours
Saturday to Thursday 9:00 am – 4:00 pm
Friday 3:30 pm – 9:00 pm
Free entry