Dubai is a vibrant city in the United Arab Emirates
known for its stunning architecture, luxurious resorts, and world-class attractions.
Here are some prominent landmarks in Dubai:
Burj Khalifa
The Burj Khalifa is the tallest building in the world, standing at a height of 828 meters (2,716 feet). It offers breathtaking views of the city from its observation decks and is a symbol of Dubai's modernity and architectural prowess.
The Burj Khalifa is the most known Landmark in Dubai. Millions of visitors every year send videos to the world about his famous light shows.
Burj Al Arab
Known as the world's only 7-star hotel, the Burj Al Arab is a magnificent sail-shaped structure located on its own island. It has become an iconic symbol of Dubai's luxury and opulence.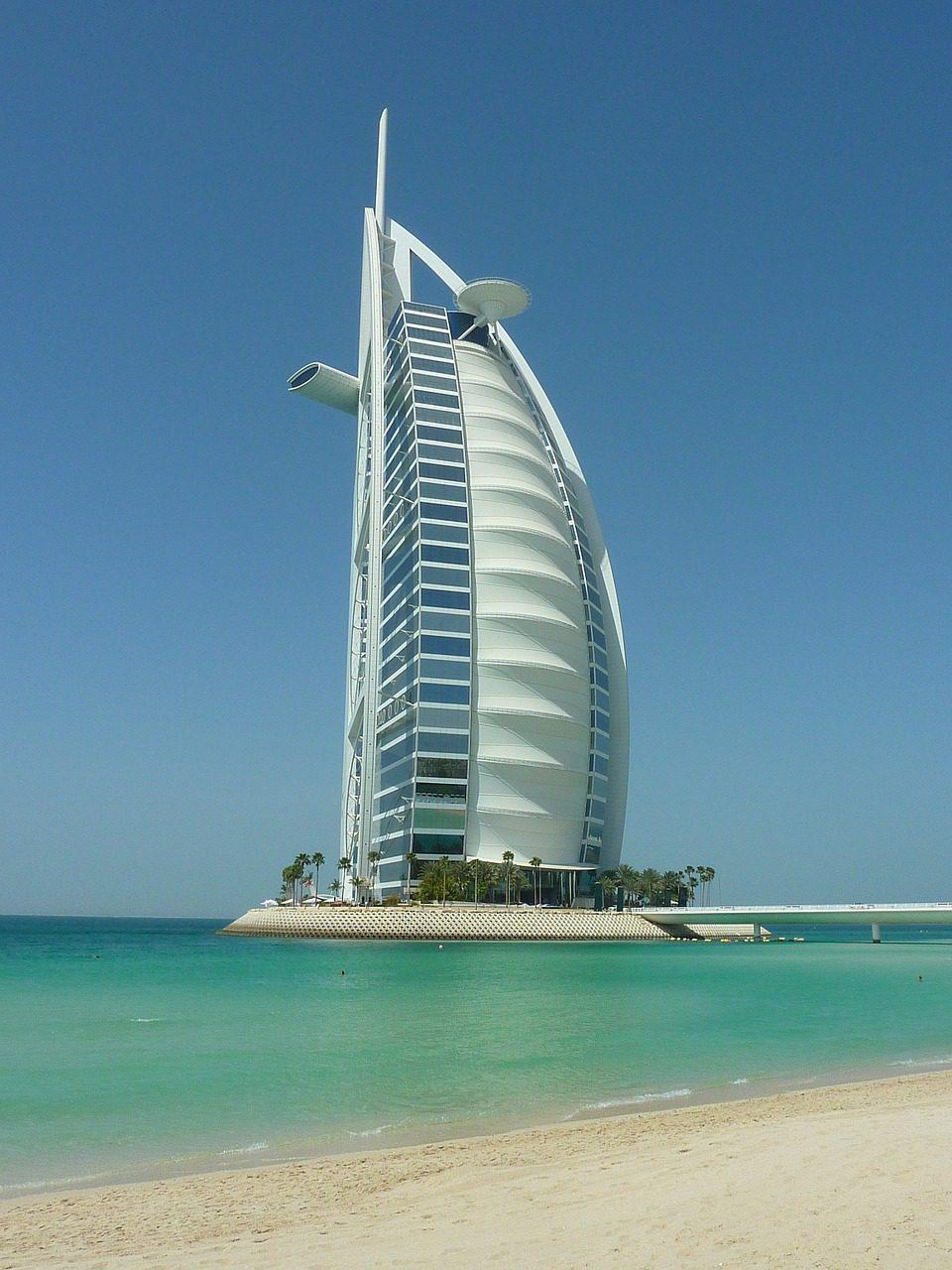 Ain Dubai
also known as the Dubai Eye, is the largest observation wheel in the world. It is located on Bluewaters Island, a man-made island off the coast of Dubai, United Arab Emirates. Ain Dubai is one of the iconic landmarks in Dubai and a popular tourist attraction. Ain Dubai stands at a height of 250 meters (820 feet), making it the tallest observation wheel in the world. It surpasses other famous observation wheels such as the London Eye and the Singapore Flyer.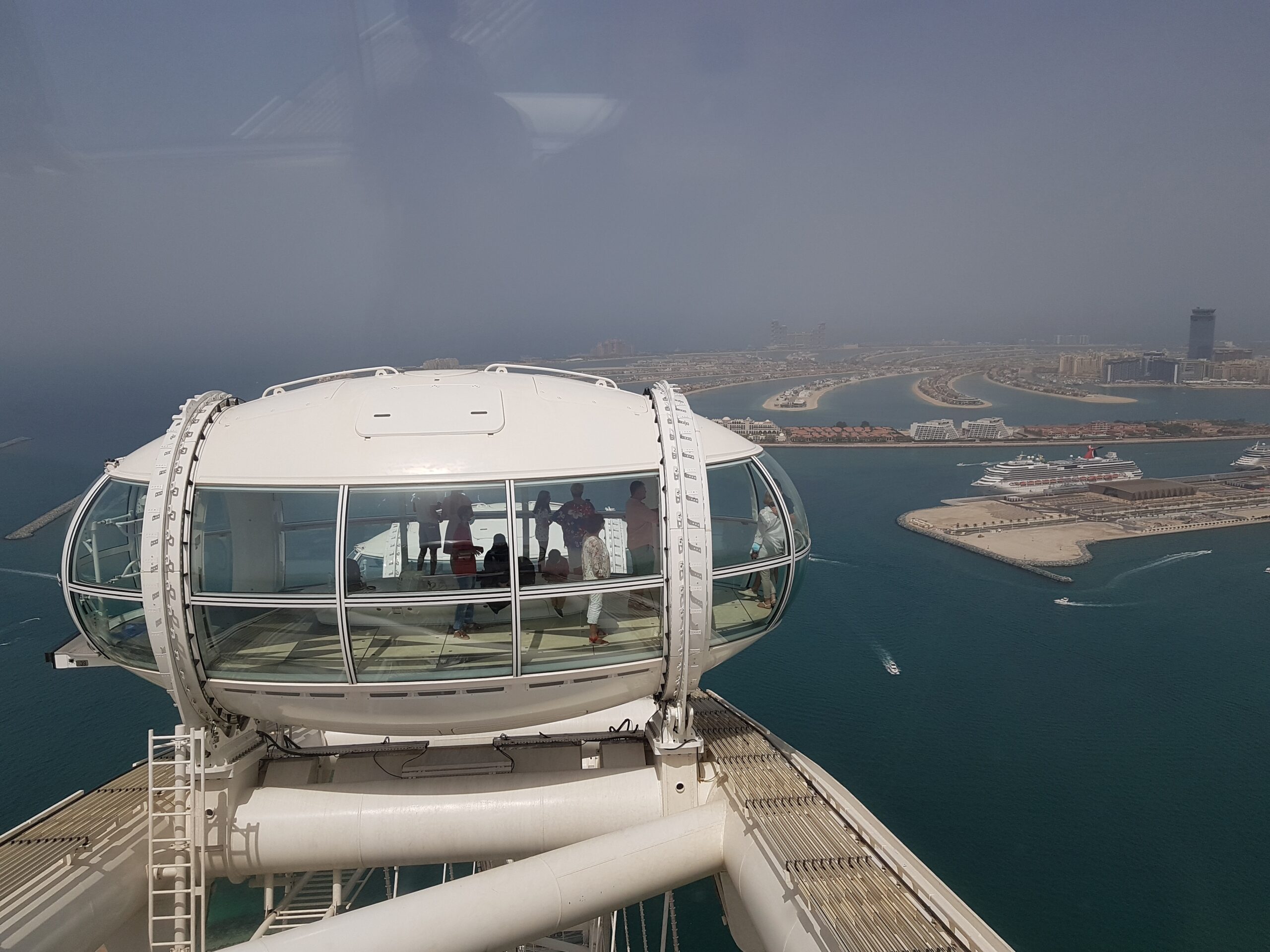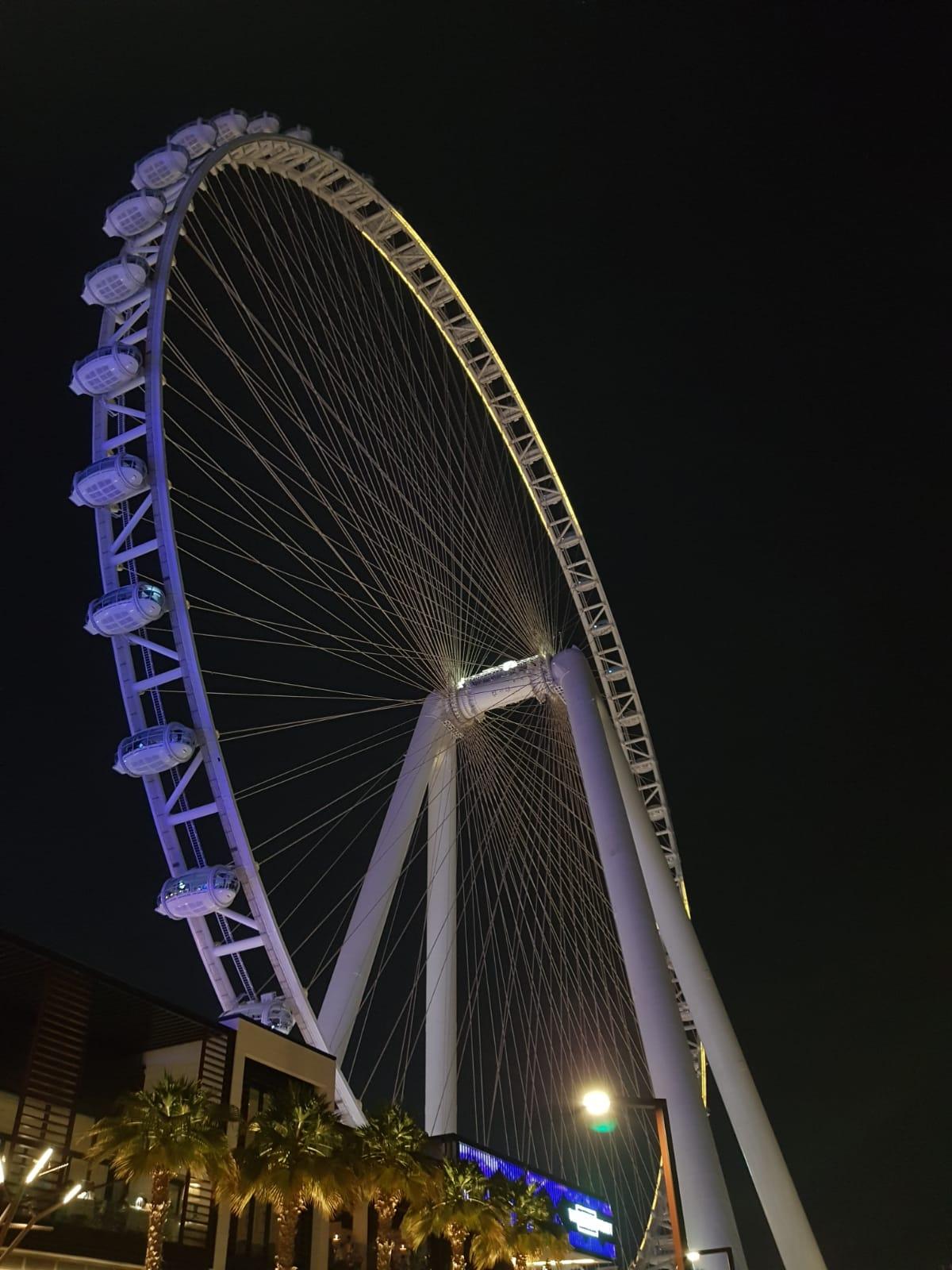 Palm Jumeirah
This artificial palm-shaped island is one of Dubai's most iconic landmarks. It is home to upscale residential villas, luxury hotels, restaurants, and entertainment venues. The Palm Jumeirah is a testament to Dubai's innovation and engineering marvel.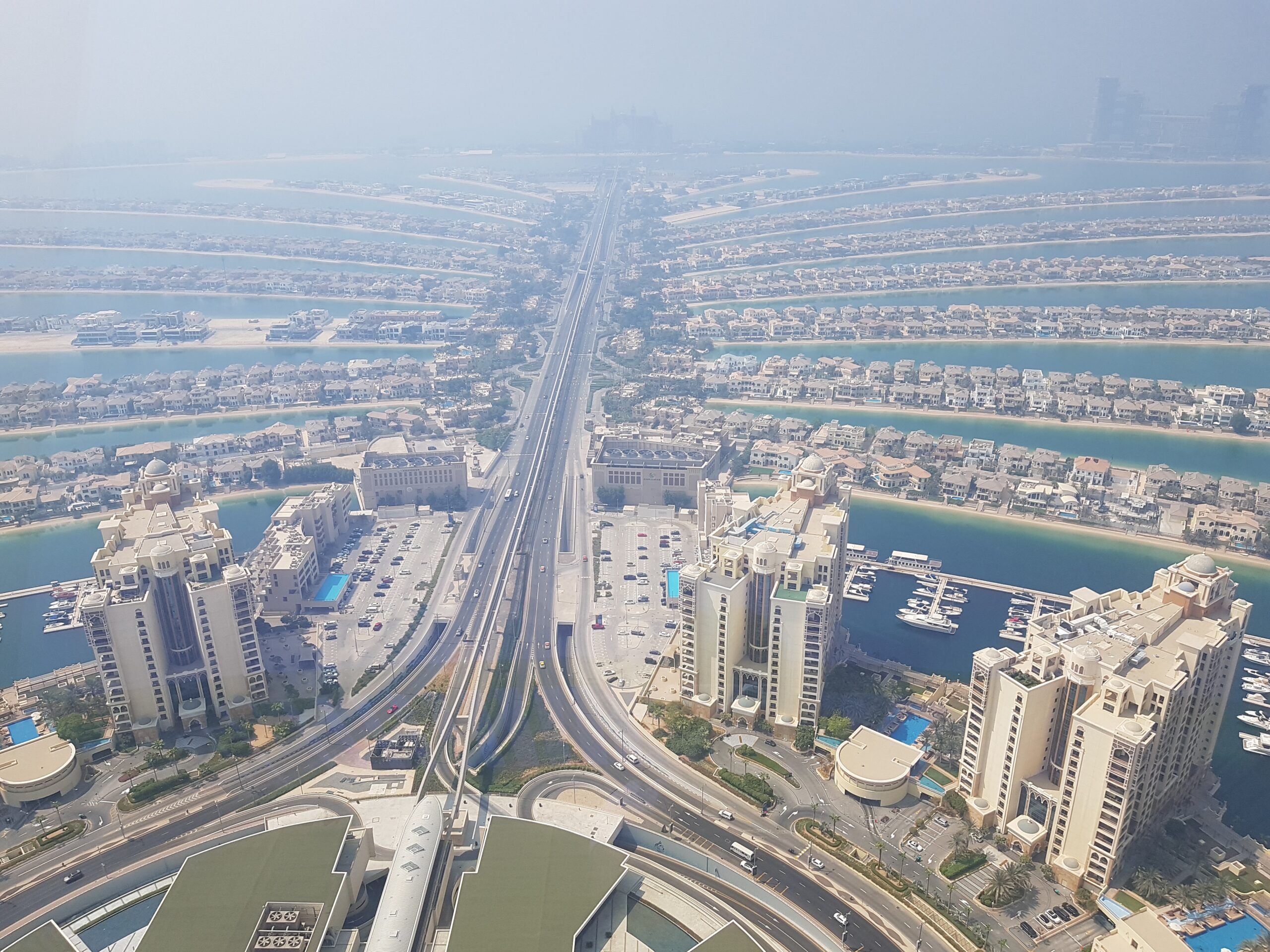 Dubai Marina
Dubai Marina is a waterfront development with a stunning skyline of skyscrapers, luxury residences, restaurants, and a promenade. It is one of the most sought-after residential and leisure destinations in the city.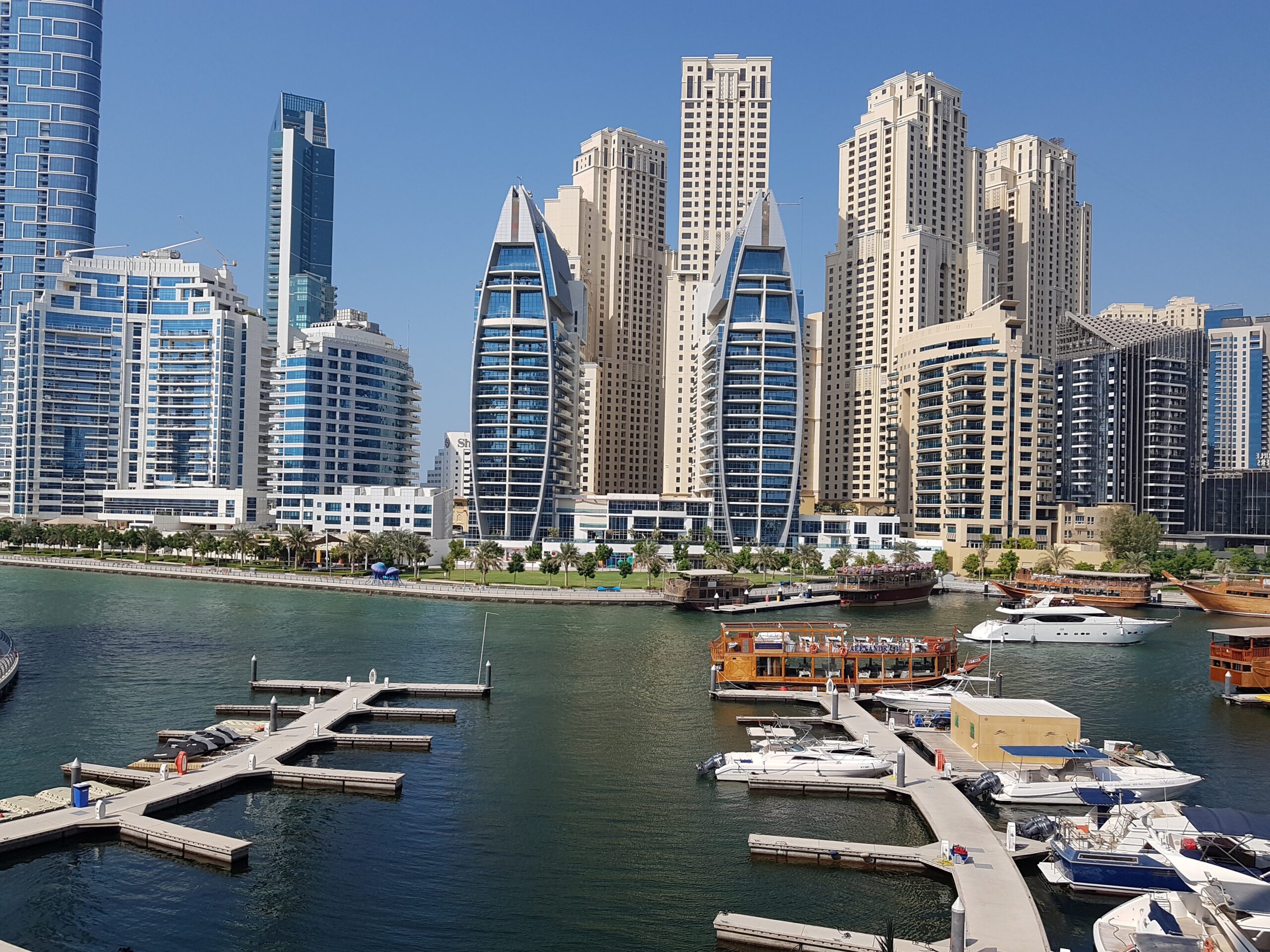 The Dubai Mall
As one of the largest shopping malls in the world, The Dubai Mall offers an unparalleled shopping and entertainment experience. It features over 1,200 retail outlets, numerous restaurants, an ice rink, an aquarium, and the entrance to the Burj Khalifa.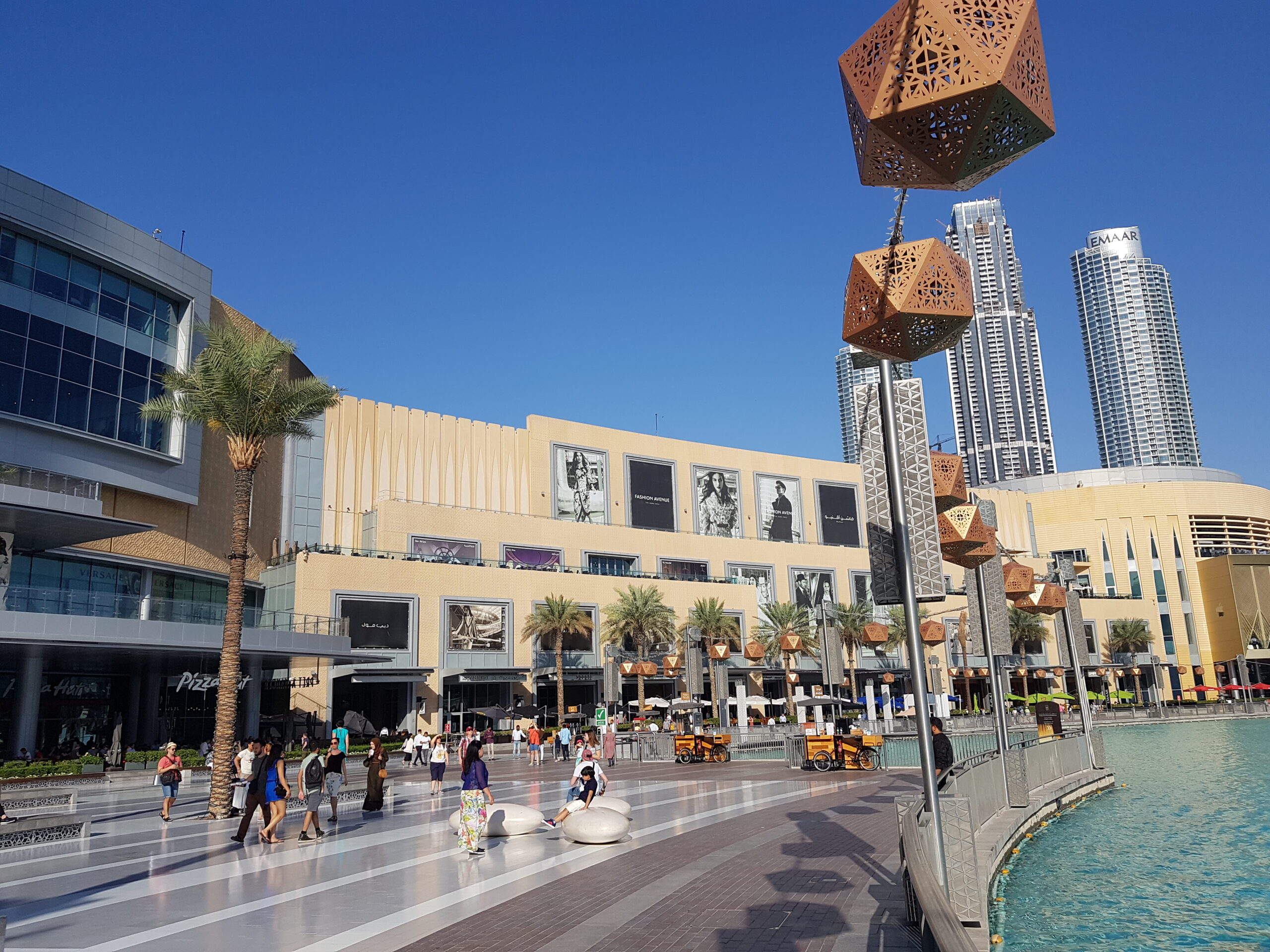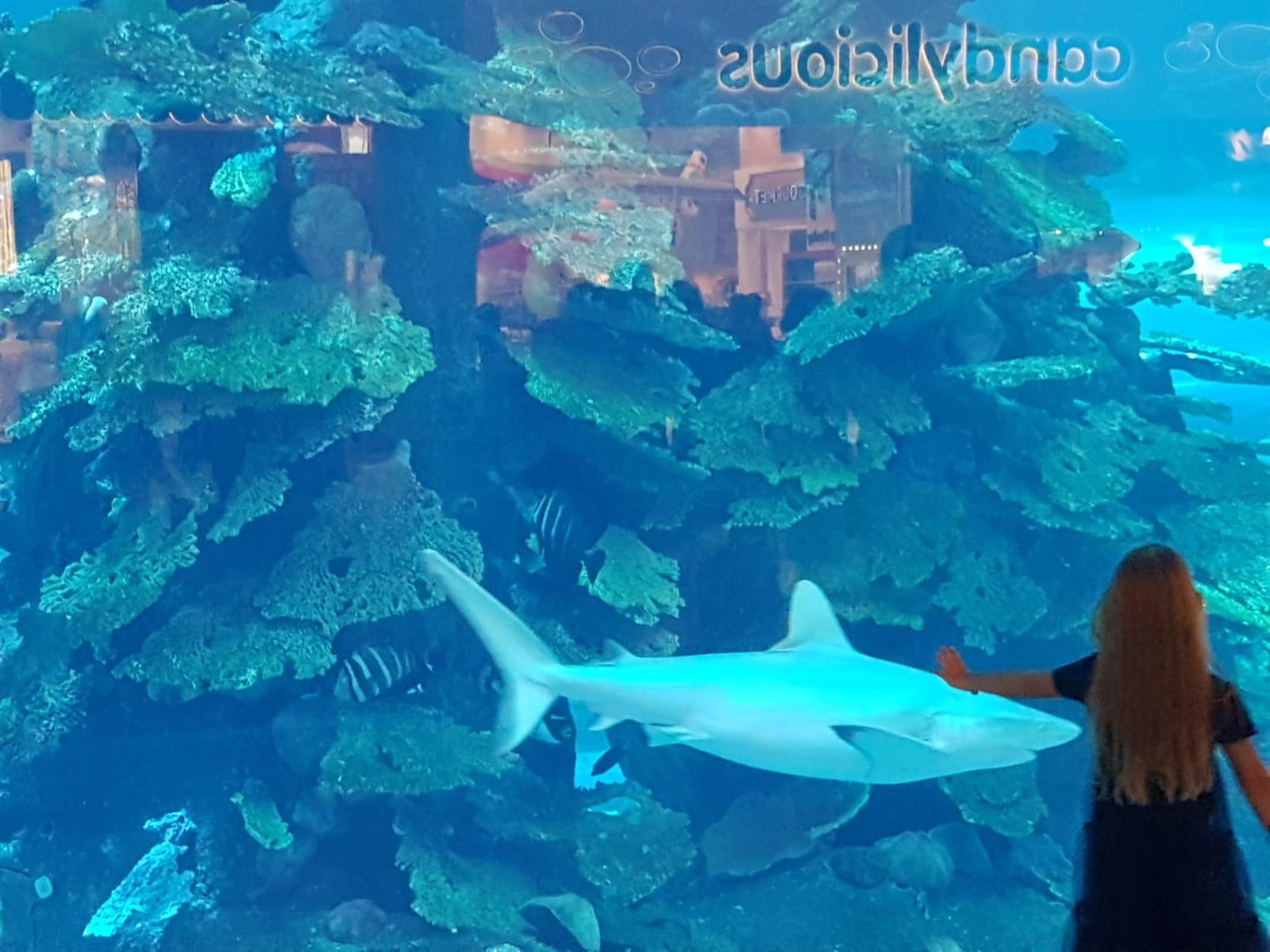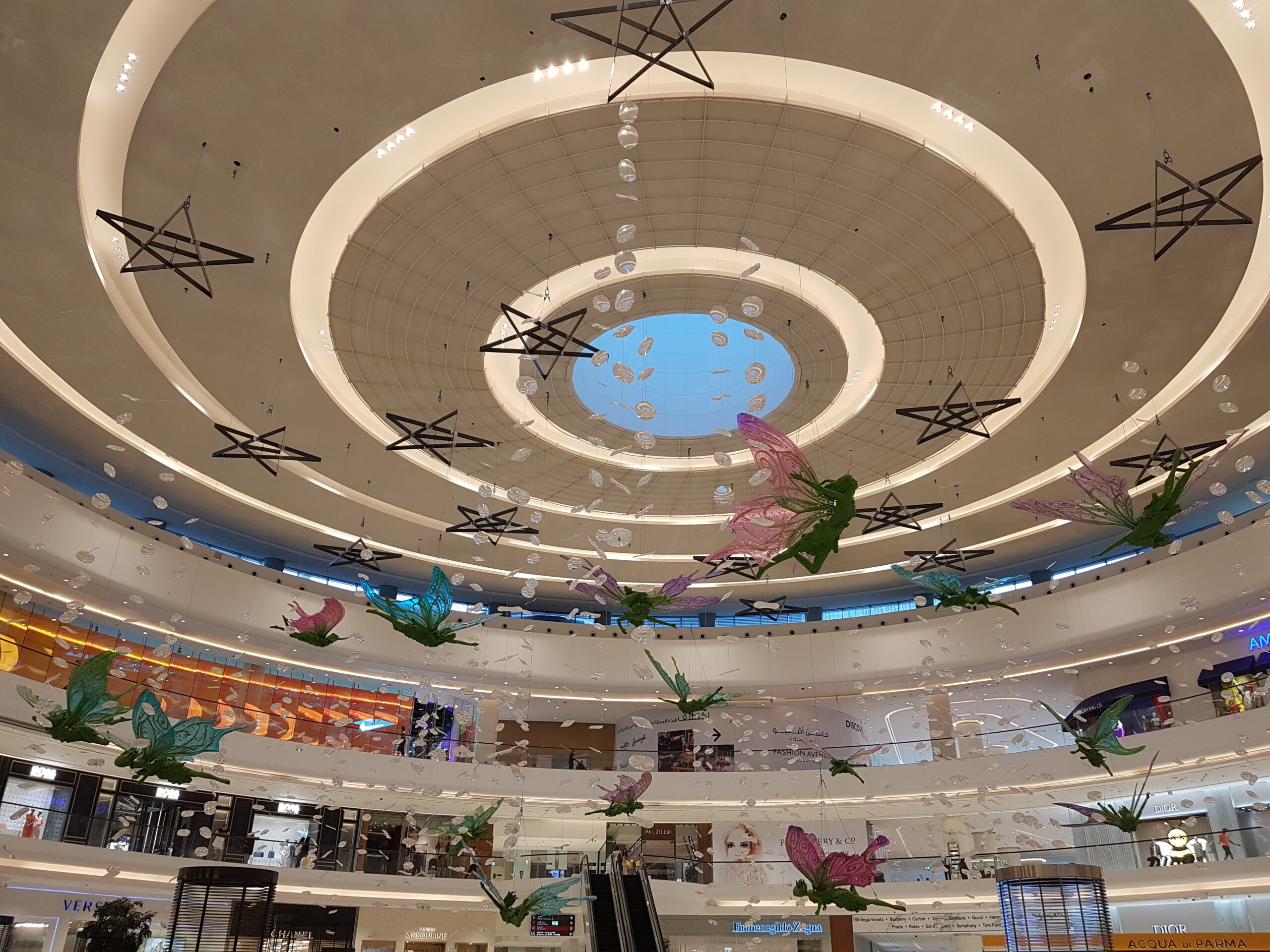 Dubai Creek and Al Fahidi Historic District
The Dubai Creek is a natural seawater inlet that divides the city into two parts, Bur Dubai and Deira. Along the creek, you can find the Al Fahidi Historic District, which preserves traditional Emirati architecture, wind towers, and historical buildings. It's a glimpse into Dubai's rich heritage and trading history.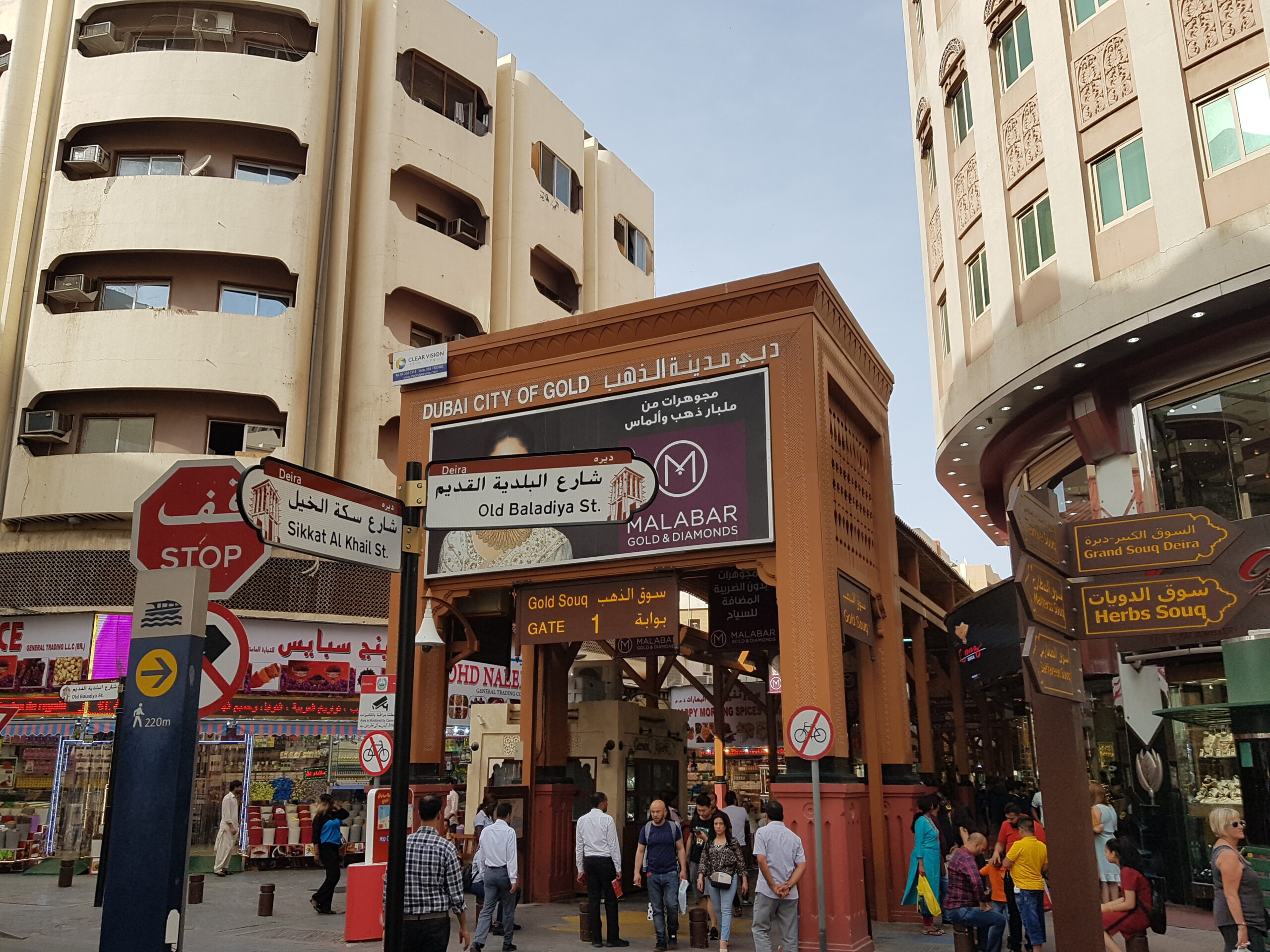 Dubai Frame
The Dubai Frame is a rectangular-shaped structure that offers panoramic views of both old and new Dubai. It serves as a metaphorical bridge between the city's past and present.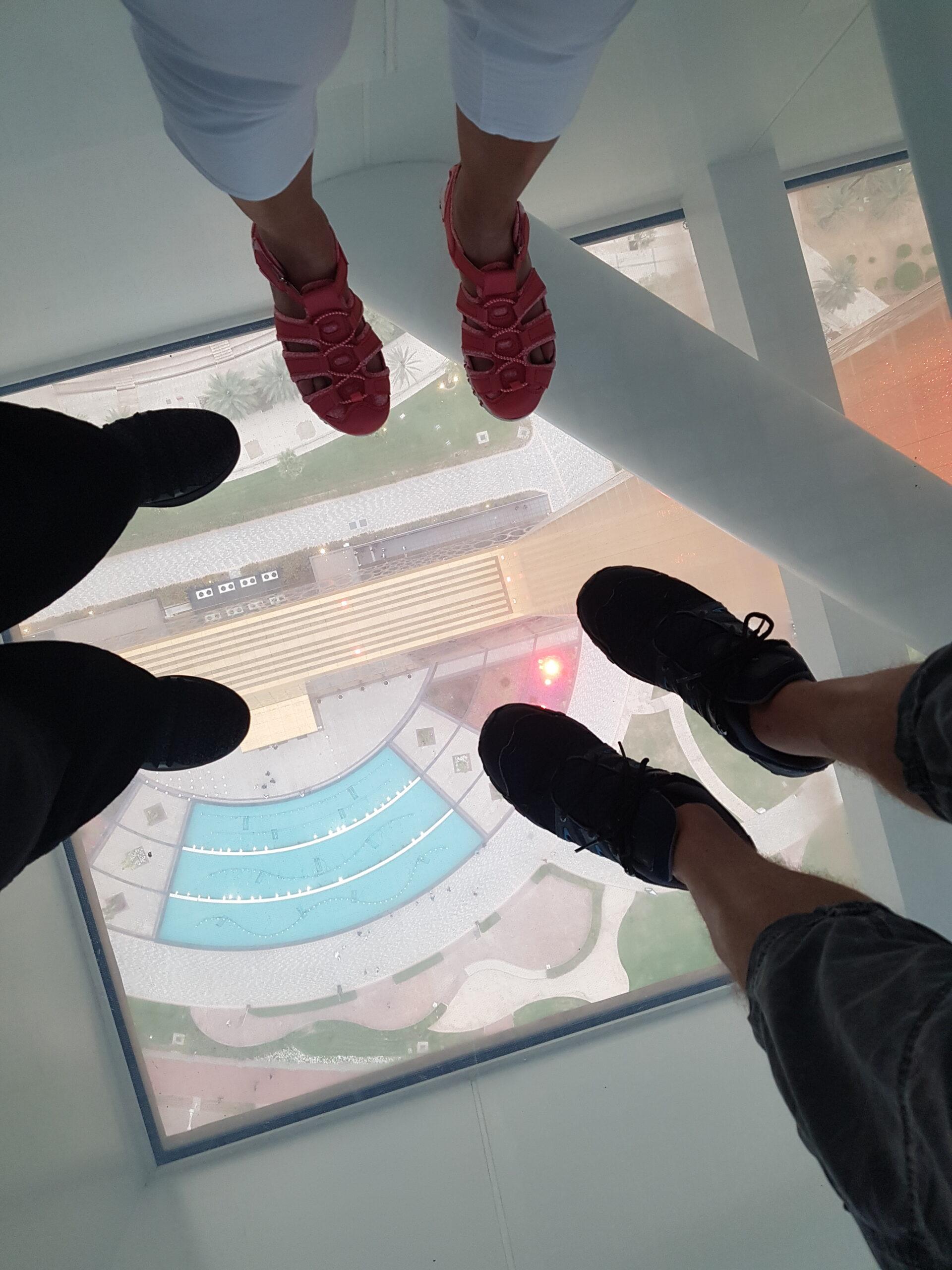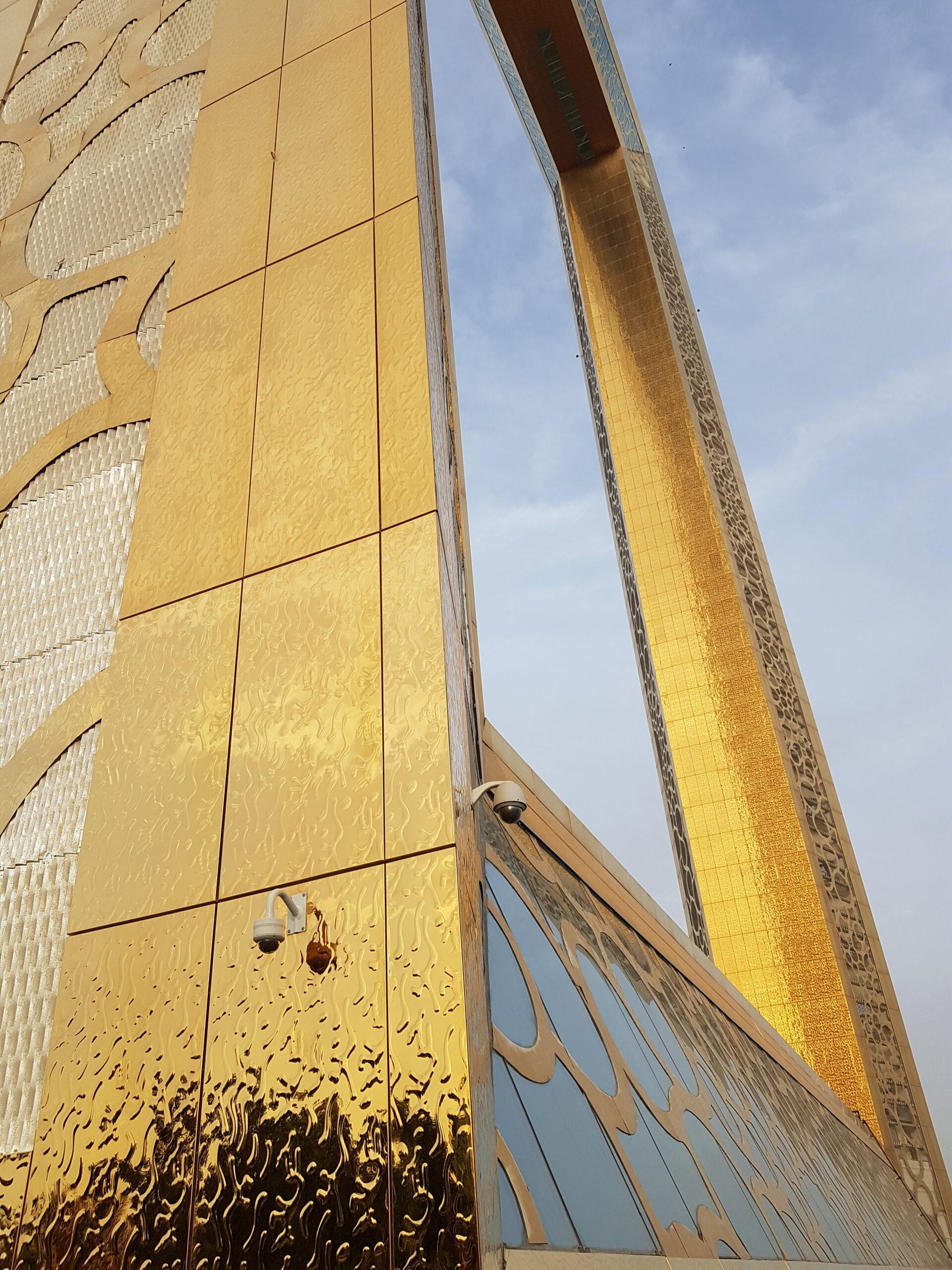 Atlantis, The Palm
Located on the Palm Jumeirah, Atlantis, The Palm is a luxury resort known for its unique architectural design and various attractions. It features an aquarium, a water park called Aquaventure, and an underwater-themed hotel experience.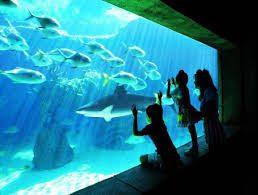 These are just a few of the many remarkable landmarks in Dubai. The city continuously evolves, adding new attractions and architectural marvels to its skyline.