A little post about the Emirates Palace
Emirates Palace Abu Dhabi
The Emirates Palace in Abu Dhabi may already be familiar to many. Owned by the Government of Abu Dhabi and operated by Mandarin Oriental (formerly Kempinski) since 2020, this is a beautiful 5-star hotel set in lush surroundings in Abu Dhabi.
In addition to numerous hotel rooms and suites, there is also a penthouse floor with 6 royal suites, which are reserved exclusively for dignitaries, such as royalty.
But it's not just a hotel, it's also a magnet for visitors and a filming location for various films. Many just come to have a look around and to see this dignified equipment. One has the impression that everything is made of gold here. The color creation was inspired by the different shades of desert sand. The colors go so well together. Gold and marble are part of the design. The garden and the view of the skyline opposite is also worth a visit. Well-known guests and high personalities are and have been guests here.
The Emirates Palace host a lot of international Restaurants
There is a range of world-class restaurants, miles of beach, helipads and much more.
In the evening, the Emirates Palace is a treat from the outside. The colorful play of colors of the domes invites you to take photos again and again.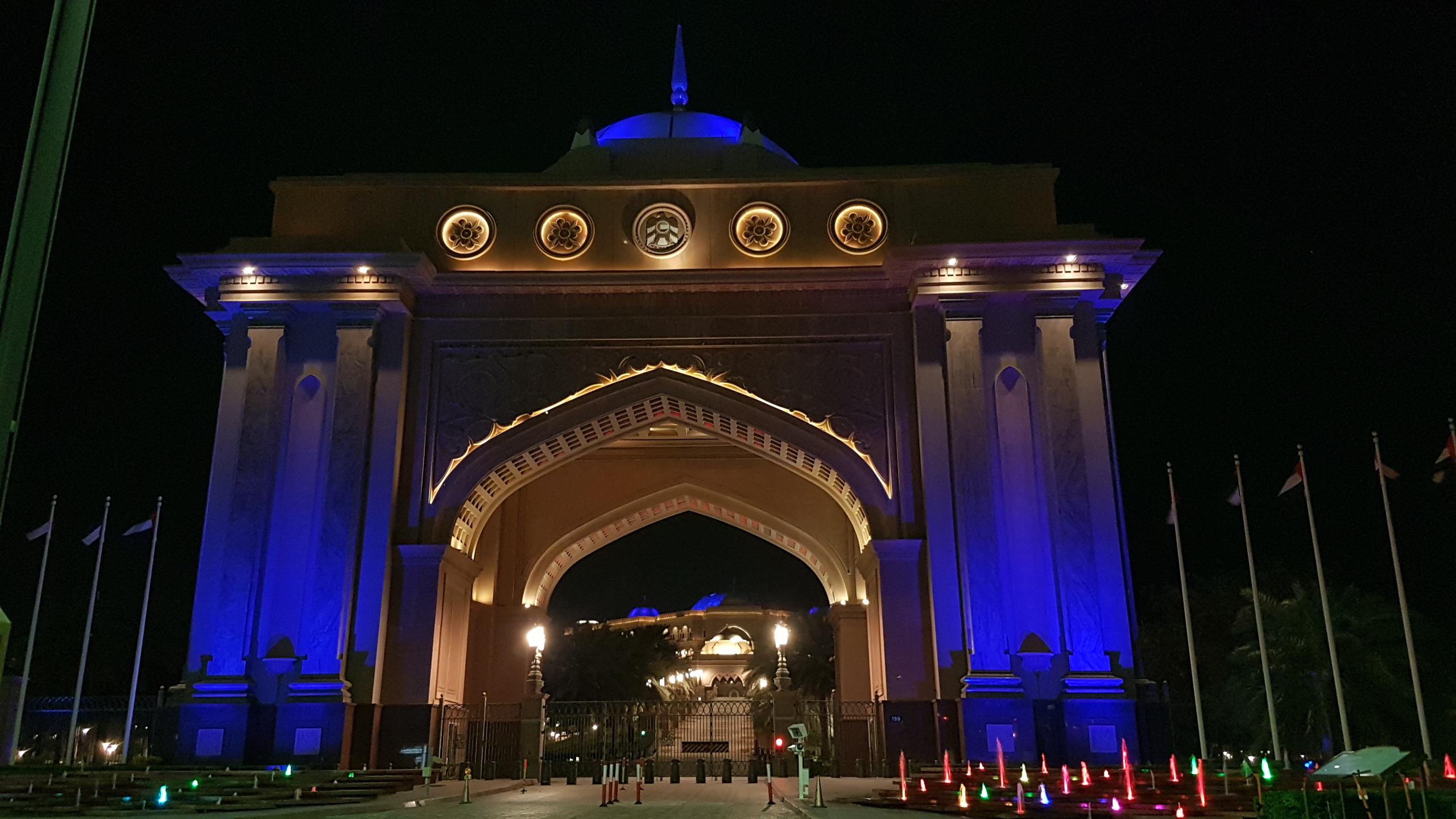 Plan your Visit in the Emirates Palace
To find out what the chances are of a spontaneous visit, I called the Emirates Palace today. I was assured that everyone is very welcome, but that at the time (season, Formula 1, Christmas, New Year's Eve) it is possible that one cannot be let in just for a tour. Outside of the season, this is usually not a problem.
Over the next few days I was planning to go there and soak up the flair again and I looked at when I could go to the Dome Café, for example, to eat gold-coated ice cream or a lovingly created tart and drink the famous camelchino with it and there were only about 4 timeslots left to book for the day I wanted in the evening, everything was fully booked during the day.
Cakes, with gold, Camelchino and more in the Emirates Palace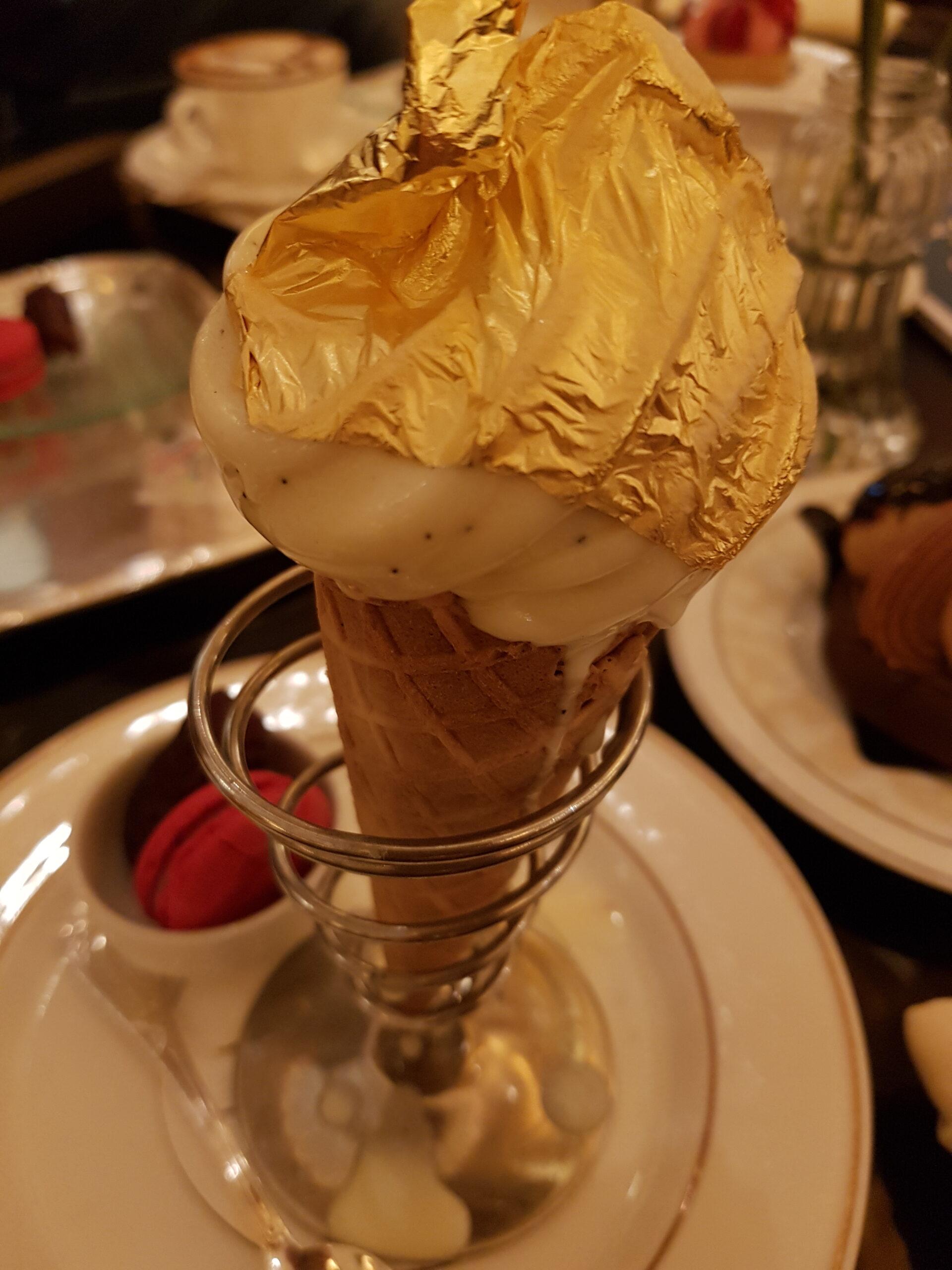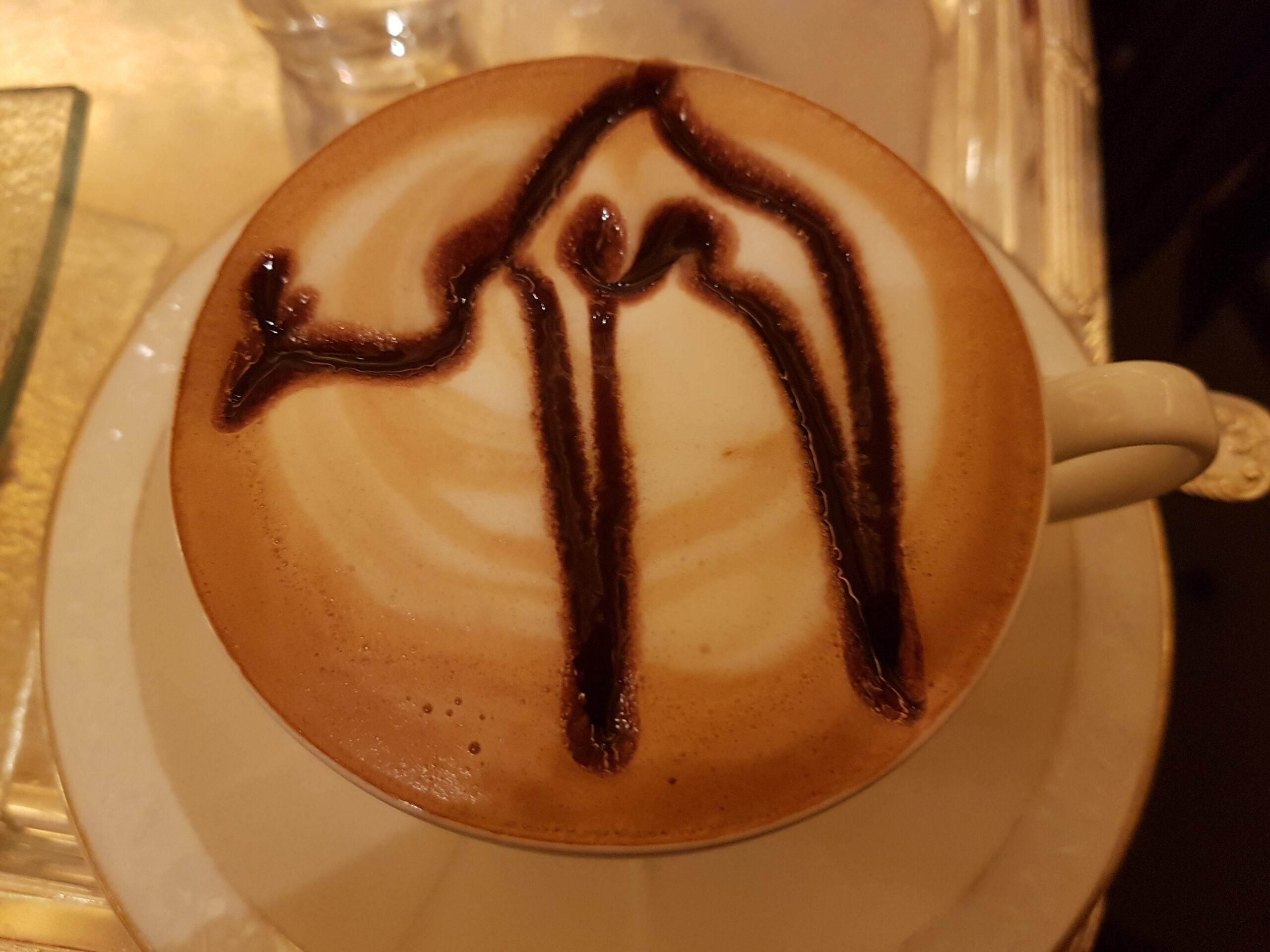 Conclusion:
So if you definitely want to come in, you should make a restaurant reservation in good time.
You can of course try it spontaneously and on your own, but it's possible that you won't be allowed in.
Important:
There is a dress code at Emirates Palace in accordance with the high profile that one might encounter there. It should be upscale casual wear. Men must wear long pants.
Photographing people is only permitted with the permission of the people. This applies in particular to people in public life.
Here is the website: Emirates Palace Hotel Abu Dhabi